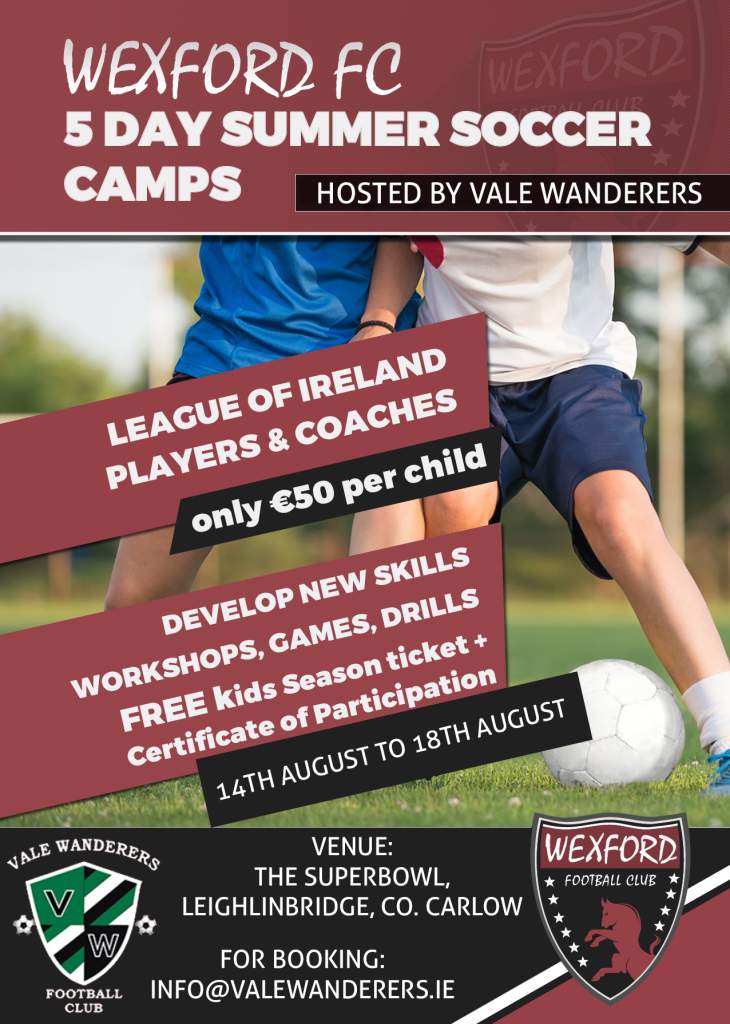 We are delighted to announce Vale Wanderers will be hosting Wexford F.C. Summer Camps.  The camps will be held between 14th August and 18 August.  The camps are just one of the many activities planned as part of the recently announced Vale Wanderers – Wexford F.C. Partnership.
Wexford F.C. will bring their League of Ireland coaches and players to lead the camps.  The camps are open to all players.
The camp will cost €50 per child and each child will receive a SEASON TCIKET for Wexford F.C. and a certificate of participation.
For bookings and more information please contact info@valewanderers.ie.