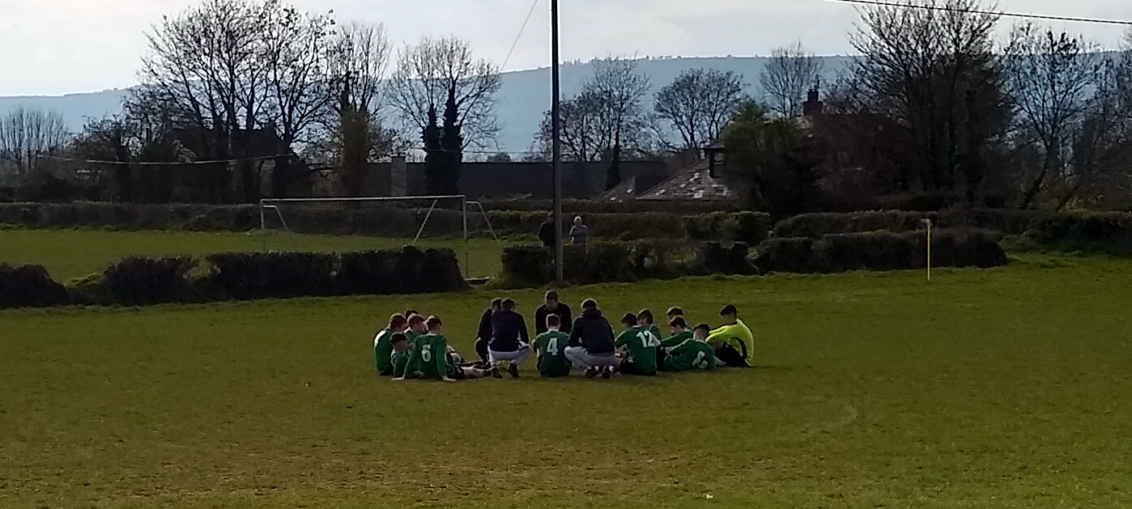 On Saturday 30th April 2019, our Youths team may the short trip to St. Josephs for a league encounter. This was no ordinary game however, victory would secure a first every JF Sports Youths League title for Vale Wanderers.
And yet again, this group of players delivered. A 4-1 victory on the day was enough to clinch the title from the chasing pack. A long season of training, matches, ups and downs and had finally paid back.
This would be the thirteenth league victory of the season for this team having only dropped points in 2 games. Championship winning form.
The club is privileged to have such a talented squad of players in the club. And also the talented coaches. John Miley brought a wealth of experience to the management team while Eoin Johnson, now in his third year coaching brought a youthful enthusiasm and energy to the management team.
Although the title was secured, the squad must until Saturday 6th April to get their hands on the trophy. Vale will receive the trophy following their home encounter with Killeshin/Hanover.
Kick off is at 2:30pm in The Superbow.
Vale Wanderers Youths Squad 2018/2019
Cian Kavanagh- GK
Cormac O Hara-RB
Colm McAllistair-RB
Jamie Looney-RB
Geoff Doran-CB
Mark Foley-CB/ST
PJ Haughney-CB
Tom Gardiner-CB/CM
Billy Lennon O Brien-LB
Max McCabe-LB
Jason Daly-CM/CB
Podge Nolan-CM
Kieran Collins-CM
Jack Treacy-CM
Eoghan Dowling-CM
Darragh O Donughue-CM
James Dowling-Winger/ST
Sean Smithers-Winger/ST
Lorcan Galvin-ST
Brooklyn Dermody-ST
Tommy Cummins-ST