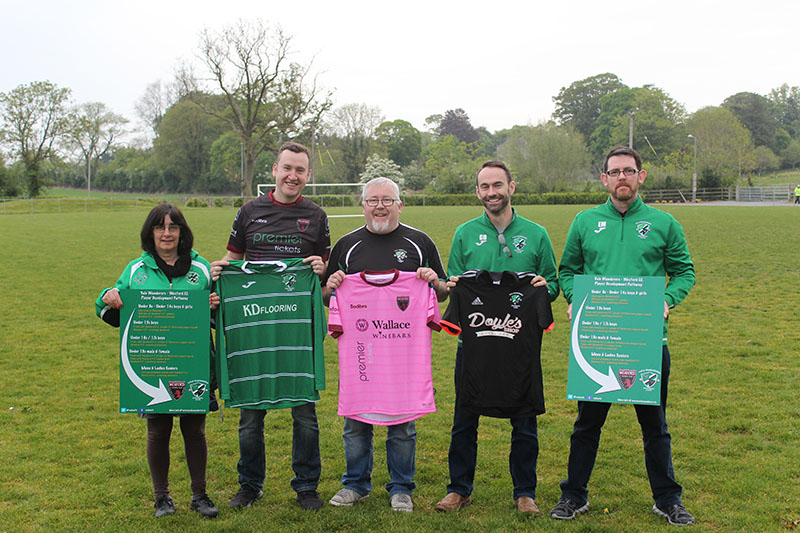 Wexford F.C. and Vale Wanderers have agreed an exciting partnership to collaborate in the development of players at all ages.
Wexford F.C. and Vale Wanderers will work together to implement a player development pathway at Vale Wanderers.  This pathway will foster a strong link between both clubs, grant access for Vale Wanderers players to Wexford F.C.'s National League squads and their senior SSE Airtricity League squad.  It will also help ensure top class coaching and administrative standards at Vale Wanderers.
Chris Collins, Chairman of Vale Wanderers welcomed the agreement:
Today as Chairman, I am delighted to announce, on behalf of Vale Wanderers, that this partnership is now in place. Our club has already forged strong links with Wexford FC, with a number of our former players now playing at National League level with Wexford. We believe that this gives young players a realistic & managed pathway from grassroutes soccer within our club & leagues to play at the very highest levels of our game. We believe that this collaborative approach will be of mutual benefit to both clubs going forward, but will be of greatest benefit to our current & future players. We wish Wexford FC well for the season ahead & look forward to a long & fruitful partnership.
Barry Devereux, Club Secretary, Wexford FC. added:
Wexford FC are delighted to begin a strategic partnership with Vale Wanderers FC. Our club has such strong links with Carlow. Our Senior Men and Women's squads train in Carlow I.T every week and we already have a number of former Vale Wanderers players in our National Underage squads. It really proves that with hard work and dedication there are pathways available for young players to progress and we hope that this link between Wexford FC and Vale Wanderers, some more doors will open for talented young players in Carlow.
The partnership will be officially launched on Monday 15th May 2017 when Wexford F.C. will visit The Superbowl at 6:30PM.  We will also have more information for players and parents.
Here is an overview of the exciting player development pathway.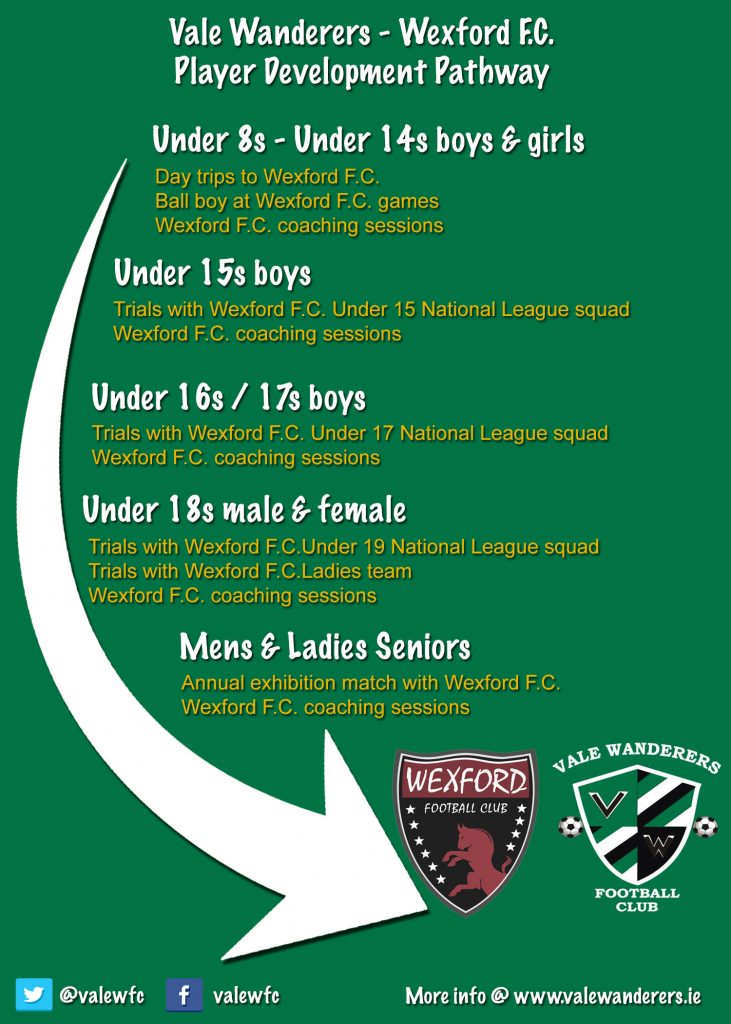 All players, parents, supporters and friends of the club are encouraged to attend on Monday.