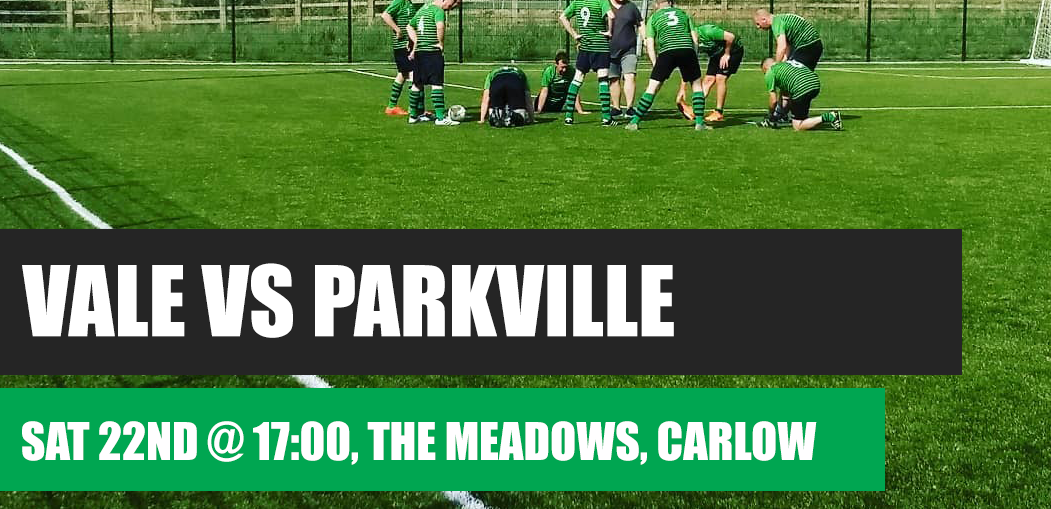 Our over 35s recently reached the Martin Mullins Memorial Cup Final by beating New Oak Boys. On Saturday the long wait is over as they take on Parkville United in the final.
After a tough season where injuries and availability took their toll on a talented squad, the cup run has been the ideal end to the season. In the quarter final, Vale travelled to Wexford to beat Tombrack United 8-2.
In the semi final a tougher task awaited in New Oak Boys. But again Vale triumphed. Colm Myles with the goal that sent Vale through.
In the final they face Parkville who finished 8 points ahead of Vale. However Vale recorded a win and draw in their meetings with the Tullow outfit this year so confidence is high in the Vale camp.
Manager Keith McDonald had this to say about the game:
We definitely underachieved in the league so it's nice to reach a cup final. I can't guarantee I won't give out to Johnny Tyres on the day, in fact I guarantee I will but it will be worth it if we lift the cup
Assistant Manager Andrew Townsend added:
I am going to JapFest on Sunday so we better not win, I can't go on the sesh.
On the player front, Johnny Tyres :
I will be working Monday, thats a fact.
Keith Doyle added:
I sponsored the jerseys so I am definitely starting.
The final takes place on Saturday 22nd at 17:00 in The Meadows (St Pats), come along and support the lads. As they say in Parkville, COYBIG.