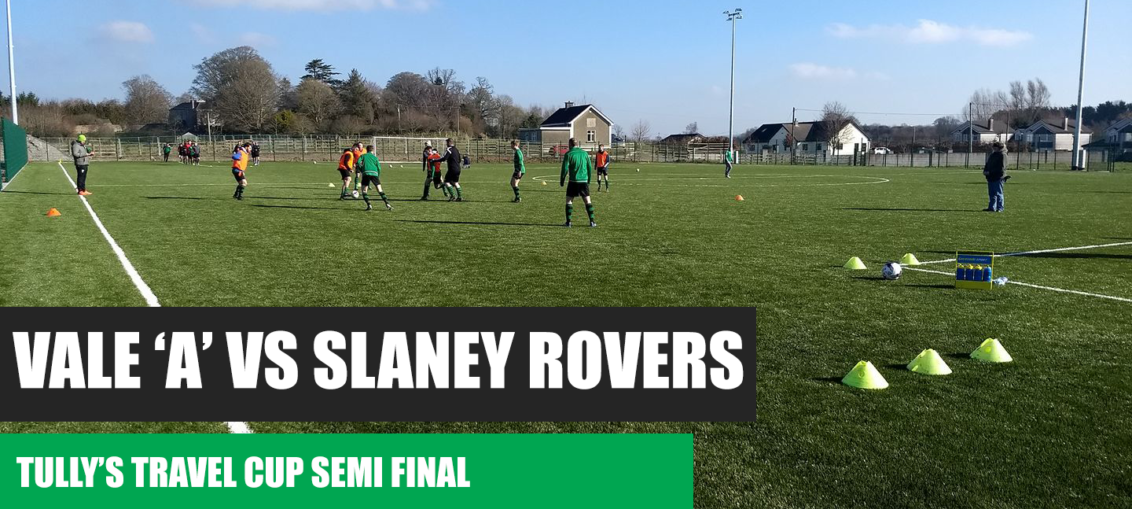 Sunday sees the top 2 teams from Division 1 face off in the Tully's Travel Division 1 Cup Semi Final. Storm Hannah is expected to have cleared, paving the way for what should be an excellent game.
Vale Wanderers come into the semi final on the back of a 5-1 victory over local rivals Nurney Villa on Wednesday night. Outside of that, their form has been exceptional. Winning 8 of their last 9 games.
That one defeat came away to Slaney Rovers in what was a very close game. Vale Wanderers certainly improved greatly on their earlier defeat in the season to Slaney Rovers and this semi final represents a chance for the Vale lads to improve further to get one over Slaney.
Vale's recent form was only bettered by Slaney Rovers who will be flying high having secured the league title. The Rathvilly outfit also come into the Semi Final on the back of a big win in the Quarter Final.
The stage is set for a fascinating encounter. The game takes place in The Superbowl on Sunday 28th April 2019. Kick off is 11:00.
Get down to support the lads!
#HonVale