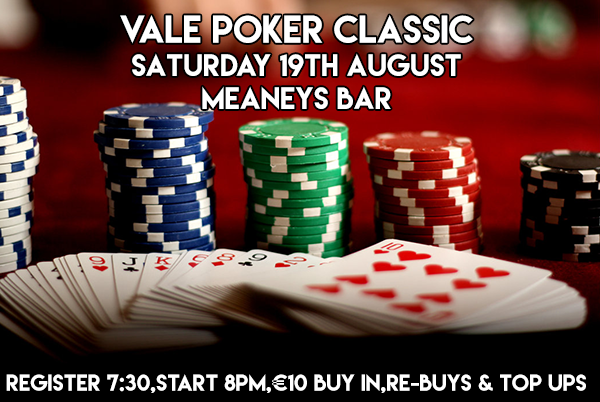 Vale will host a poker night on Saturday 19th August 2017 in Meaney's Bar, Leighlinbridge.  A fun night for all, over 18s only however for this event!
Registration opens at 7:30pm.
Game starts at 8:00pm sharp.
€10 buy in
Re-buys & top ups
We have created an event on our Facebook page here, be sure to confirm you are going.  If you need more information on the event, please contact us.