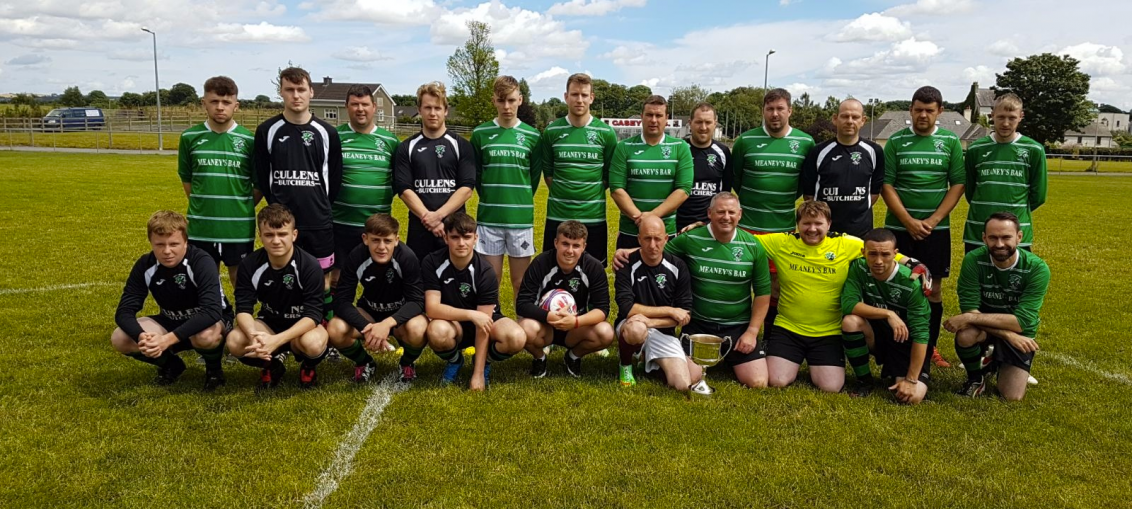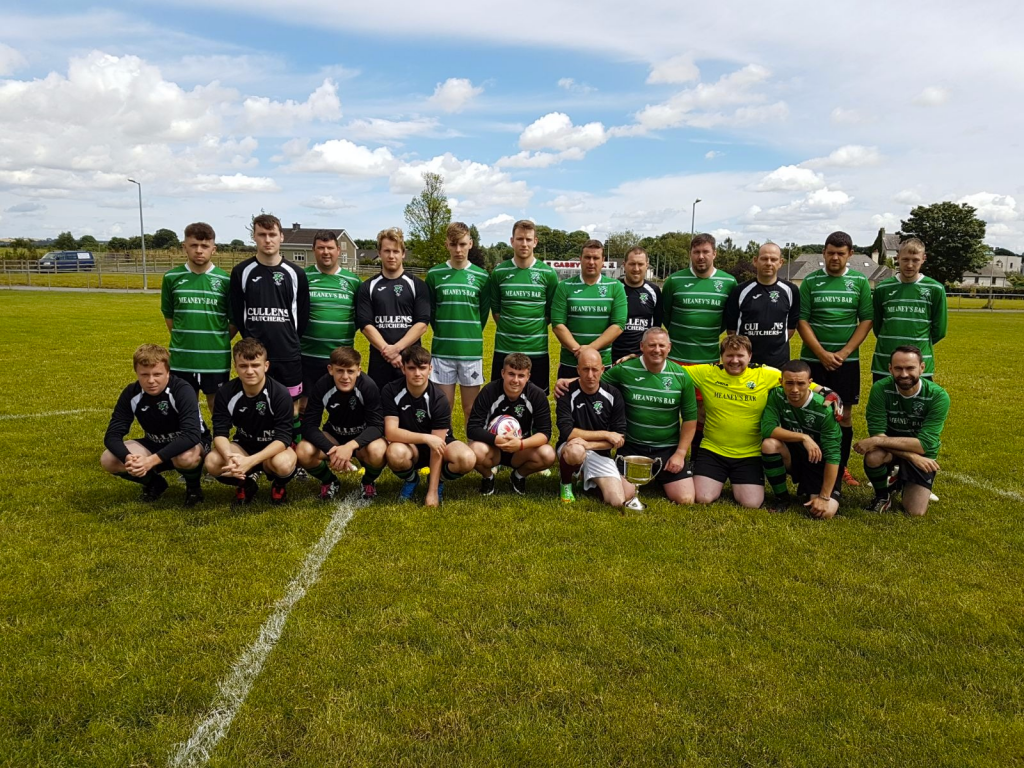 Once a year we take time out to remember a great friend of the club, Ronan Lawlor.  Players, managers and friends of the club take to the field for a briefly competitive, but most importantly a fun filled game of soccer.
This year we finally saw Conor Lawlor get on the scoresheet after years of trying.  While Paddy Kerr rolled backed the years with a sublime finish.  John Miley and Andy Brennan from our Mens squads also got on the scoresheet.
We wrapped the day up with some nice words from Paddy Kerr and Conor Lawlor.  While Mrs. Lawlor presented the trophy to the winning team on the day.
Conor Lawlor will store the trophy and his boots for the next fixture this time next year!